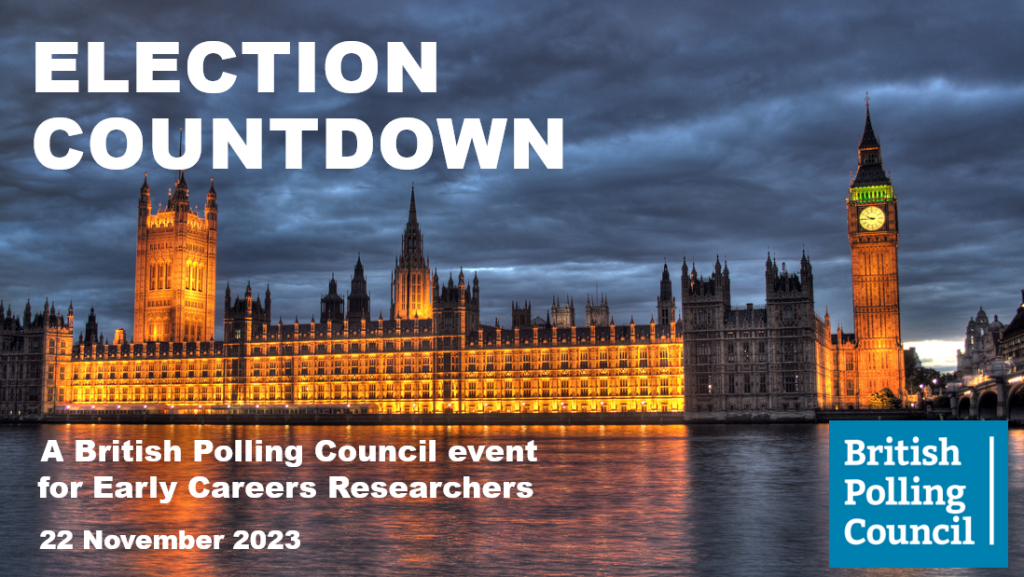 A British Polling Council Event for Early Careers Researchers
22 November 2023, 2-5pm
London School of Economics,
The Marshall Building, Room 1.1o
London WC2A 2ES
The British Polling Council is delighted to be holding its first-ever event for Early Careers researchers working in market and social research.
With the next election fast approaching, the event will focus on the latest developments in UK opinion polling, as we consider what may be in store over the next 12 months.
Our presenters include some of our industry's emerging stars, alongside seasoned polling professionals.
The programme is designed with a particular emphasis on those early in their polling and research careers, but is open to anyone interested in understanding and using opinion polls – whether in market research, academia, journalism, politics or indeed as a member of the general public. All are welcome!
Confirmed speakers include:
Professor Sir John Curtice, President of the British Polling Council
Professor Paula Surridge (University of Bristol)
Kieran Pedley (Ipsos)
Calum Weir (Opinium)
Further details of speakers and the programme will be added soon.
Registration starts from 1.30pm, with presentations starting at 2pm. The seminar will conclude with a drinks reception at 5pm
Register here: COUNTDOWN TO THE ELECTION Tickets, Wed 22 Nov 2023 at 14:00 | Eventbrite